Filza – The File Manager for iOS [iPhone/iPad] – Free Download for Non-Jailbroken iOS Devices: Filza is a popular file manager application for jailbroken iPhone/iPad. It is tough to find a perfect replacement for Filza. However, since Filza File Manager runs only on jailbroken iOS devices, the non-jailbroken iOS users felt left behind. Witnessing this, the developers of Filza launched Filza Escaped which is a non-jailbroken version.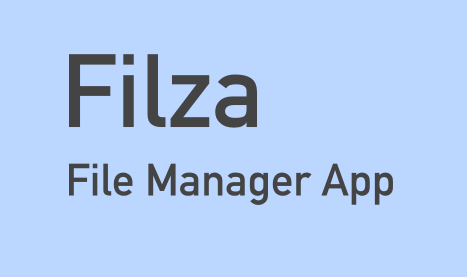 Filza File Manager has the capability to run on a non-jailbroken iPhone/iPad giving the much-needed impeccable and immaculate file management facility to all iOS users. If you wish to download Filza Escaped, you require downloading and installing TutuApp on your iOS device.
TutuApp, as you might know, is a third-party iOS App Store that serves as a platform for tweaked, modified, and third-party iOS applications. These applications are not present in the Apple App Store. The cool thing about TutuApp is that you do not require jailbreaking your iPhone/iPad for downloading and installing the same. Singers do check it out: Download Smule VIP Free on iOS No Jailbreak with TuTuApp.
Filza for iOS – Features:
How Filza Makes File-Management Tasks Easy on iPhone/iPad? Through Filza, similar to Android File Management, you can browse the file directories present on your iPhone/iPad and even customize the look of your iPhone/iPad with the aid and assistance of various themes. Following are some more features of Filza.
Smooth and easy-to-understand user interface.
No Apple Developer Account required for utilizing Filza.
Filza allows alteration of file formats as well.
Are you ready to download Filza File Manager on your iPhone/iPad? Following are the steps to download and install Filza without jailbreak from TutuApp.
Install Filza File Manager on iOS [iPhone/iPad] 
Download and install TutuApp on your iOS device from here.
Alternative Link1: Config Profile Link 1
Alternative Link 2: Config Profile Link 2
Alternative Link 3: Config Profile Link 3

Trust the profile of TutuApp after successful installation.

Launch TutuApp and conduct a search for 'FilzaEscaped.'

Click on the search result and navigate to the app info screen to know more about the file manager application.

Tap on 'Install' or 'Get' to initiate the download and installation process of Filza.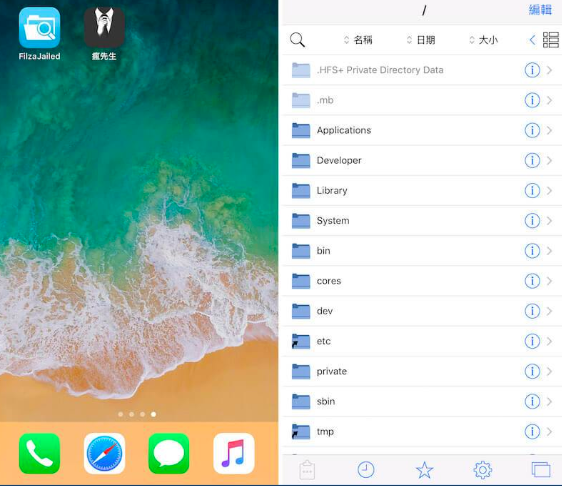 Trust the profile of Filza prior to launching the application.

FilzaEscaped Download on iOS

Filza File Manager on iOS | FAQs
Q - What are the file types that can be viewed by Filza File Manager?
A lot of file types can be viewed using Filza File manager including text files, image files, MS Office files, PDF files, and also compressed files such as .zip files, .rar files, etc can be viewed by Filza File Manager. You can not only view those files but also copy and paste those files. You can move those files into different folders.
Q - How to transfer files from Windows PC/Mac into iPhone?
To transfer files, you need to enable the File sharing option on your Windows PC or Mac. Connect your SMB account to the Filza File manager app. On connecting, you will be prompted to enter the credentials. After authentication, you can start sharing files between iPhone and Windows/Mac.
Final Words – Filza File Manager on iOS [No Jailbreak]
These are the simple steps to download and install Filza on iOS from TutuApp without jailbreak. If you happen to come across any issues while downloading, installing, or using Filza, please reach to us via the comments section provided below. We will contact you on a priority basis and provide the required assistance.
Thank You.