The developers of Instagram would never have thought that Instagram will become so popular that the fame of the application will compel the social media giant, Facebook, to buy Instagram. Nowadays, almost, all reputable brands have a digital marketing strategy that focuses on Instagram.
However, you can still level up your experience on Instagram. For that, you require downloading Instagram++, which is a tweaked version of Instagram. You can download Instagram++ free on your iPhone/iPad from TutuApp, which is a third-party App Store that hosts a multitude of hacked, modified, and tweaked iOS applications.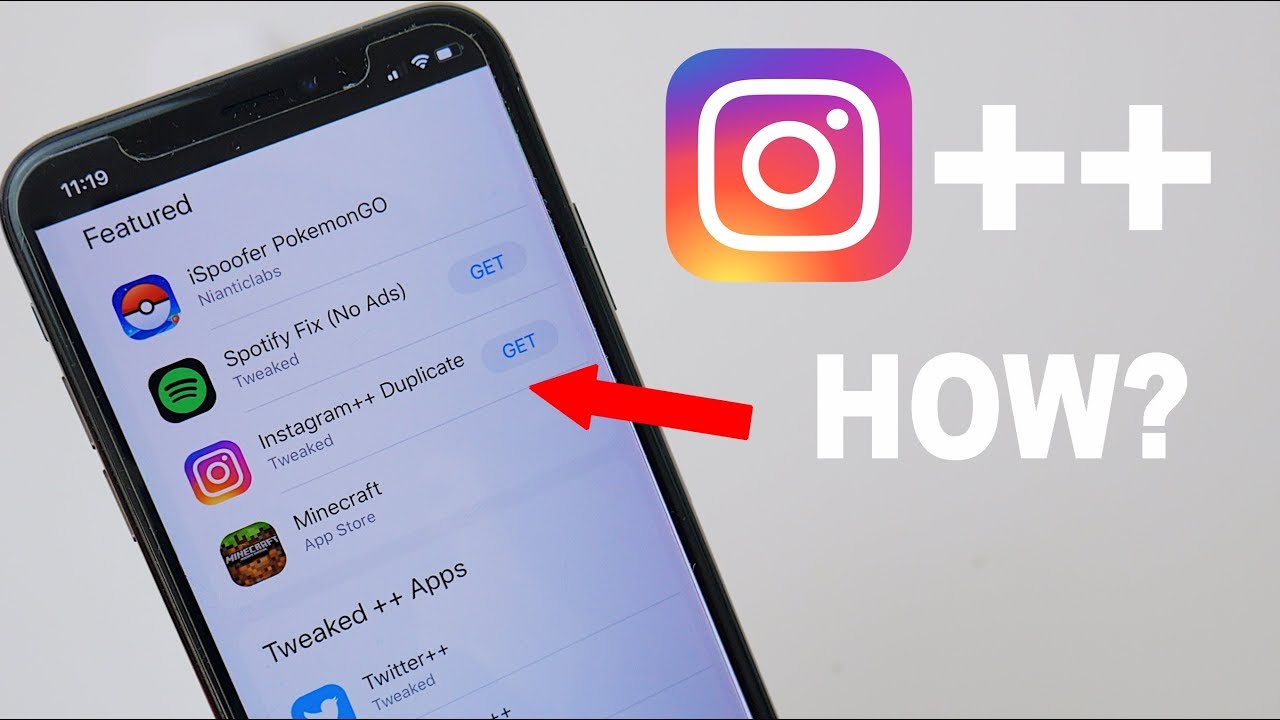 For installing Instagram++, you have to uninstall the original Instagram application. Going forward, let us have a look at some of the major features of Instagram++. Check Out: Install iTransmission on iPhone/iPad.
Instagram++ on iOS | Features:
A question might have come in your mind whether it is worth uninstalling the original Instagram App and installing Instagram++. Well! The decision is entirely yours. However, you must know the features of Instagram++ before taking a call.
Instagram++ allows you to share photos/videos directly from the app itself.
You can even download a photo/video from Instagram++. For that, simply double tap on the thumbnail of the photograph.
In the original Instagram application, if you notice, you have to tap on a video to play sound. However, in Instagram++, you can set your feed to always play sound.
The ultimate feature of Instagram++ is that you can disable the read receipts in the messaging section of Instagram.
In order to experience the entire Instagram++, you require downloading and installing the application free from TutuApp on iPhone/iPad.
| | |
| --- | --- |
| App Name | Instagram++ |
| Size | 77.32 MB |
| Version |  v5.8 |
| Last Update |  9th August 2022 |
Install Instagram++ on iPhone/iPad [STEPS]
You do not require jailbreaking your iPhone/iPad for installing Instagram++. However, you need to keep in mind, that you cannot have the original Instagram app and Instagram++ together on a single iOS device.
As a first, please download and install TutuApp on iPhone/iPad from here:
Do trust the profile of TutuApp after successful installation.
Launch TutuApp and search for Instagram++. Tap on the search result to navigate to the application information screen.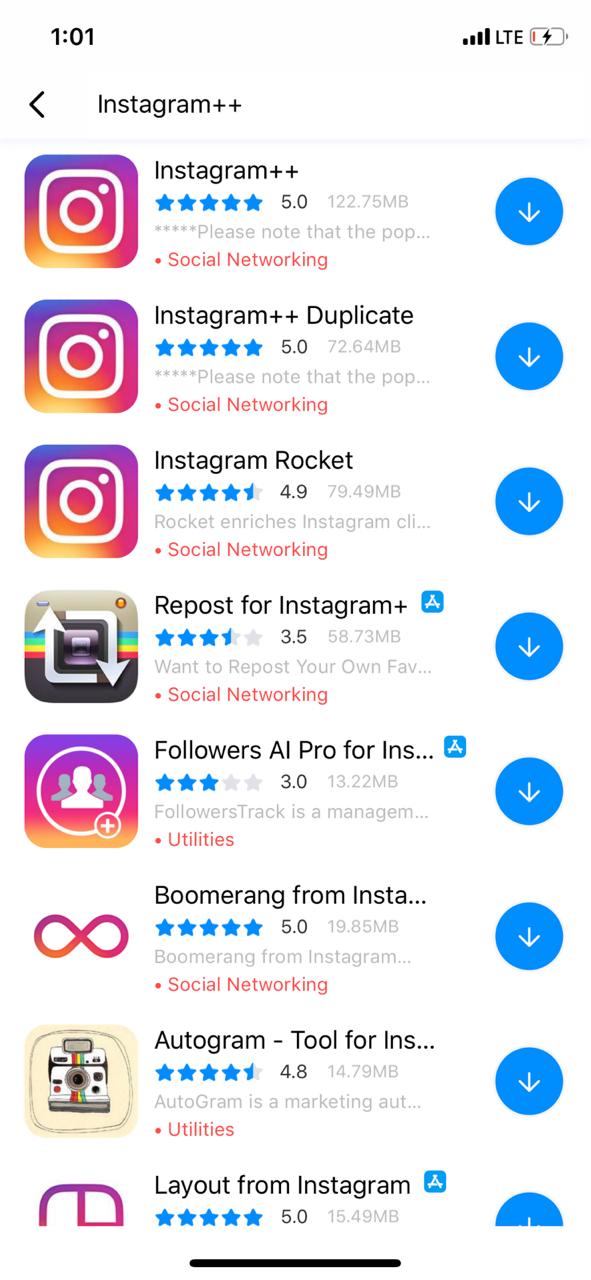 Please tap on 'Get' to initiate the download and installation of Instagram++ on iPhone/iPad.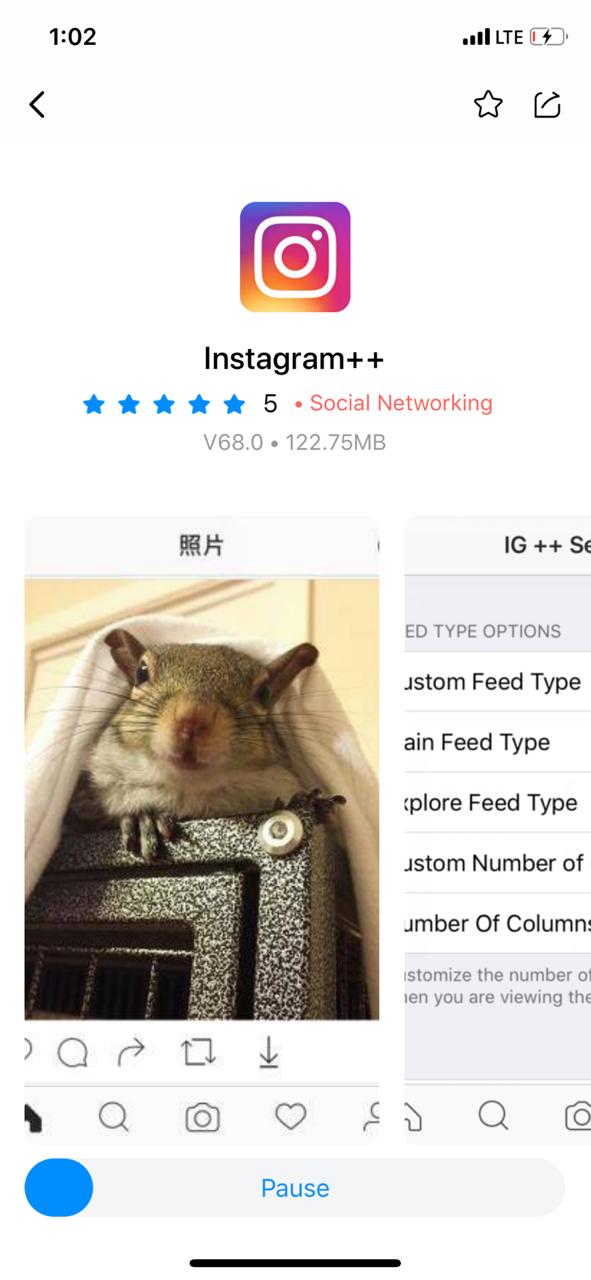 Don't forget to trust the profile of Instagram++ prior to launching the application.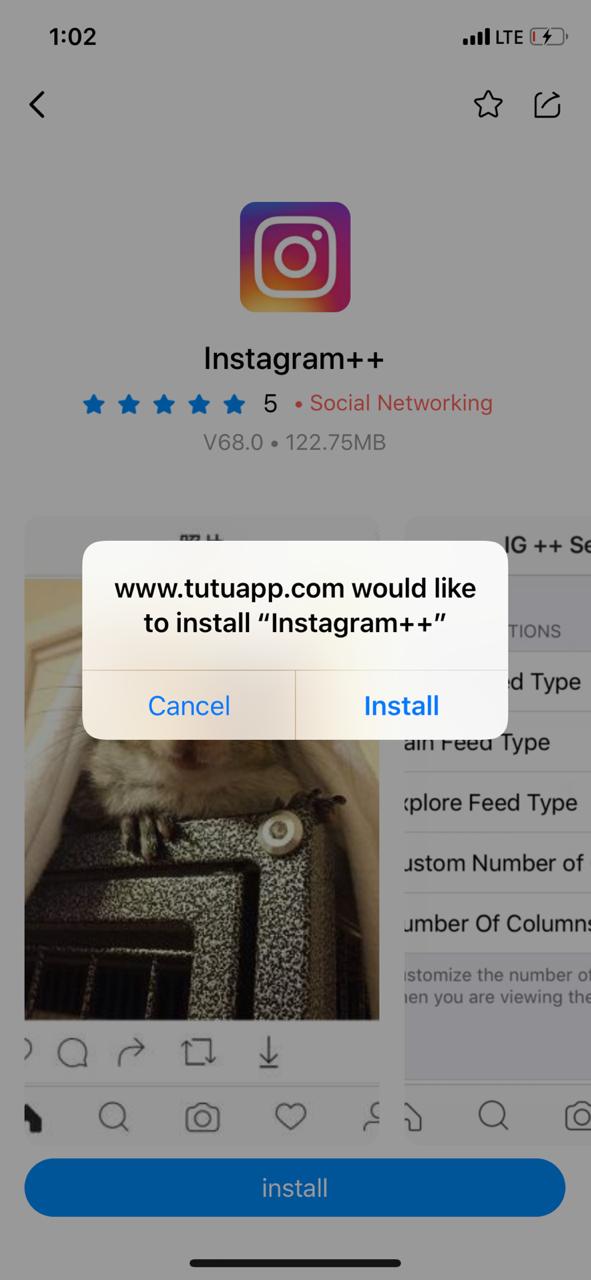 Instagram++ on iOS | FAQs:
What are the unique features of the Instagram++ iOS app?
With the Instagram++ iOS app, you can directly save photos and videos on your local storage. You can view a full-size profile picture of anyone on Instagram. You can also disable stories with Instagram++.
Can we turn off read receipts for messages in Instagram++?
Yes, you can turn off the read receipts in direct messages using Instagram++. It gives you privacy and time to think and respond to the messages. You need not reply in a hurry since the sender doesn't know whether you have seen the message or not.
Which is the latest version of Instagram++ as of now?
Instagram++ iOS v106.0 is the latest version of the mod app. To install the updated version you have to uninstall the previous version and install the new one.
Instagram Alternatives on iOS
Instagram is basically an application that provides you a core meaning to your social media platform need. This creates an havoc within the circle, but also make you think of some alternatives of Instagram. That's why here is a list of all the amazing alternatives of Instagram.
Facebook
Been old will not harm in anyway, that's why Facebook still stands to be on top of all social media. It is an amazing application to socialize and also get you some amazing come back from your real life.
SnapChat
Even though it was made to contain your privacy, it is an amazing social media application. People often use it to share images and messages (disappearing) that they cannot do on Instagram.
TikTok
TikTok came into trend just in this past 3-4 years, yet a lot of fans are approaching to it as an alternative for Instagram. You can surely give it a try by enjoying minute long video content and create something of your own.
Pinterest
Similar to Instagram, Pinterest brings out the image collection out of users. If you are a fan of enjoying content that is unique, then Pinterest is the best alternative for Instagram.
How to uninstall Instagram++ from your device?
If you want to uninstall Instagram++ on your device and install the original one, just follow the steps.
Navigate to the phone's Home Screen.
Go to Apps deck and from social, you will be able to see Instagram++.
Now Tap and hold the Instagram++ icon.
Click and Hold on delete the App and continue.
Now you will be able to use the Modded Version on Instagram.
Check Out:
Final Words – Instagram ++ on iOS [Working MOD]
Congrats! You have successfully installed Instagram++ on iOS without jailbreak. In case you face any issues while installing the application, let us know about the same in the comments section provided below.
Thank You.