Google Play Store has been the main source of mobile applications since the birth of the Android Platform. Google has been the ultimate authority to decide which apps are to be listed in the Play Store. For years, it has been crucial for any app to be listed on Play Store in order to become successful.
But lately, there have been arguments that the Google Play Store is too restrictive and it is not feasible to depend on only one App Store. Many apps have also started releasing on other platforms and gaining popularity without listing on the Google Play Store. Let's look at the 6 main alternatives of the Google Play Store. Also, check out: EonHub App Store Download on iOS Without Jailbreak & No PC Required.
TuTuApp
If there is any ranking for these Google Playstore alternatives, TuTuApp would definitely take the top position among all its alternatives. TuTuApp is one of the finest third-party apps store which has millions of paid, tweaked, and modified apps and games for free. You can take the maximum benefit by installing this store on your Android and iOS devices. Download the latest version of TuTuApp from below.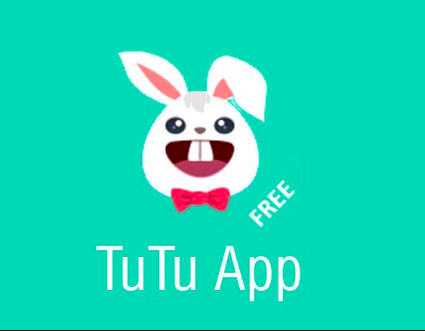 Android Devices:
iOS Devices:
Aptoide
Aptoide is at the top of the list in giving the Google Play Store a run for its money. Since most people prefer to download apps available on the Play Store from the Play Store itself, Aptoide has carved a niche by offering a bunch of apps that are not even available on the Google Play Store. These may be entirely different apps or apps that are not available on the Play Store for some phones due to compatibility issues.
APKMirror
APKMirror is another popular website and application. While APKMirror does not market itself as an App Store, it has a huge collection of applications. These may or may not be listed on the Google Play Store. Many people use APKMirror to download apps that are not available to them due to geo-restrictions. It even offers security by regularly scanning the apps on the platform.
Also, check out: TuTuApp Lite (Stable Version) Download on iOS [UPDATED].
Amazon App Store
Amazon is maybe the only company in this list that stands a proper chance at competing with Google. Amazon App Store generally offers apps for its own platforms like the Kindle, Fire Stick, Fire Phone, and the Fire Tablet. The store app has to be downloaded as an APK file because it is not listed on any other store. To attract the audience, Amazon even offers one paid app for free every day. 
Huawei App Gallery
After the recent ban by Google for Huawei devices, the company was in a limbo for deciding a platform to be used for its vast number of users. The company then came up with its own App Gallery that is open to be used by anyone which means that it can be used on any Android device as well. The company has also been incentivizing developers which is drawing a lot of attention to this new App Store. 
Samsung Galaxy Store
Galaxy Store is an app store made exclusively for Samsung devices including smartphones, smartwatches, TVs, etc. With Samsung leveraging its huge customer base worldwide, Galaxy Store has a large user base too. The company has also been partnering with publishers to promote the Galaxy Store. This is certainly one of the major App stores to watch out for. It has apps varying from basic utility apps to more interesting online casino games as well.
You can check out these awesome apps from TuTuApp Store:
GetApps
Much like Samsung, Xiaomi also has a huge customer base worldwide. The Chinese manufacturer has introduced its own App Store that comes pre-installed on all of its Android devices. In fact, users can just disable Play Store on their devices and switch to GetApps as a fully functional alternative for their entire app needs. 
Thank You.